Longrow
Named after another lost distillery of Campbeltown (which once operated right next door to Springbank and whose warehouse now houses our bottling hall), Longrow was first produced in 1973 to provide a peaty, oily and robust component to a blend being created at the time. More heavily peated and double distilled, it has been a staple in the production calendar since the 1990s.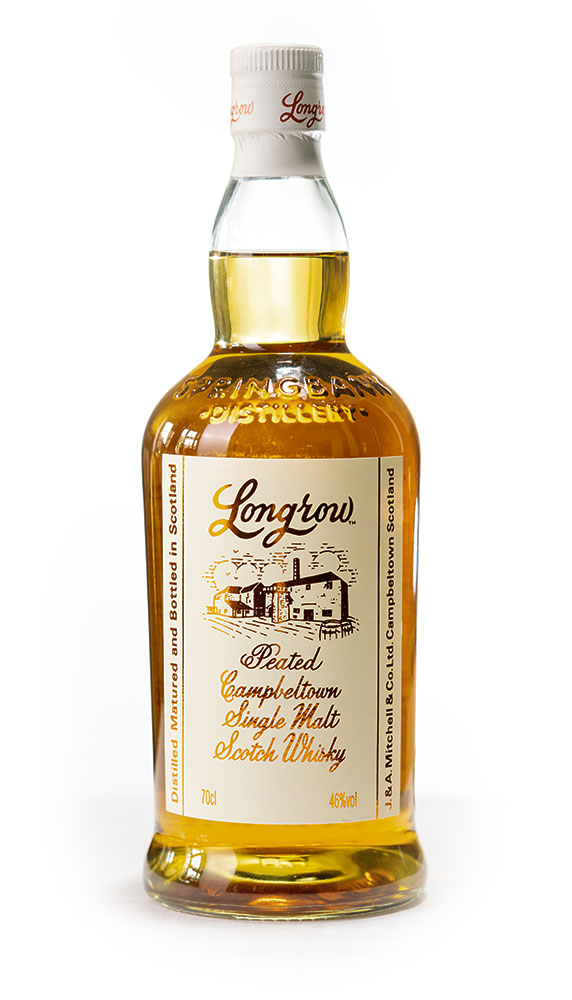 Longrow Peated
Longrow Peated offers those who enjoy a heavily peated whisky the chance to enjoy a lingering, smoky taste that travels through the senses like the smoke billows from a kiln.
46% ABV
Matured in Bourbon and Sherry Casks
Our Price: £48.00
Nose
Very creamy, vanilla custard. The smoke develops gradually, rather than overpowering the other aromas present. Toasted marshmallows, herbs and rich fruits appear over time.
Palate
Incredibly well balanced; rich and creamy with a slight medicinal hint. The smoke is always present, washing over the palate in waves, like the soft billows of smoke from the Kiln.
Finish
The gentle smoke lingers and lingers leaving you yearning for more.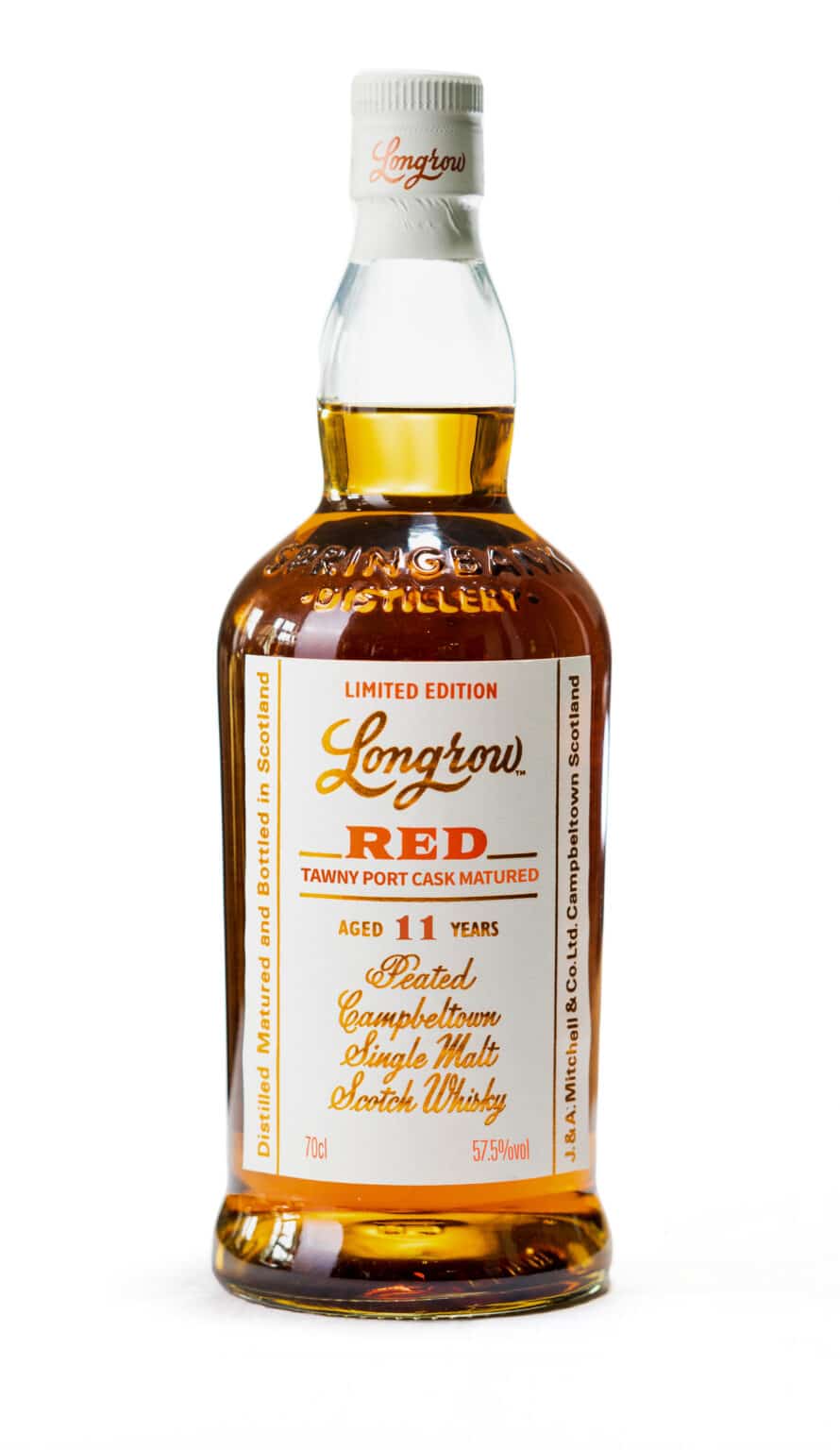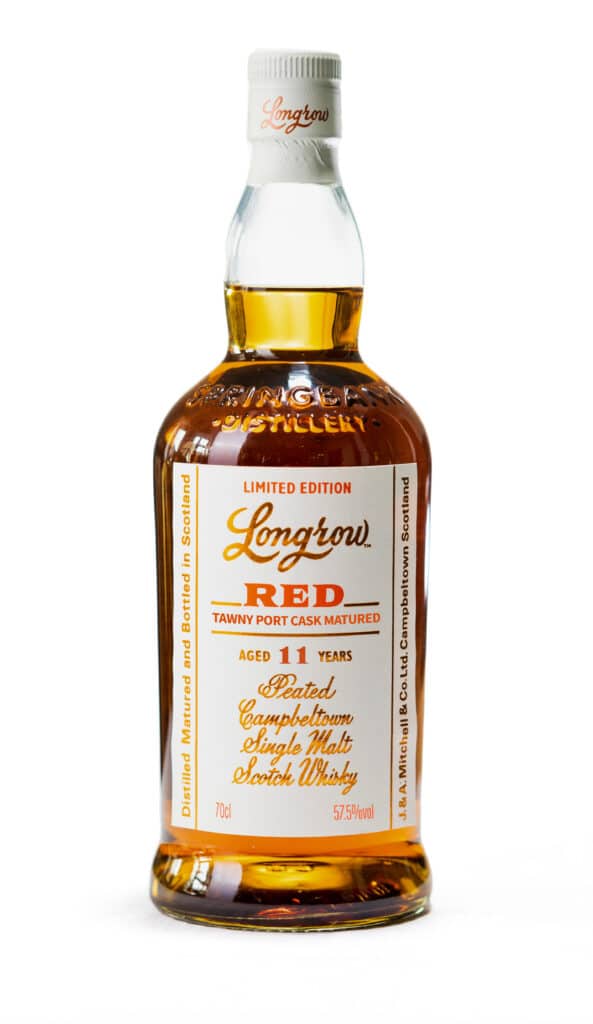 Longrow Red
2022 Release
Our Longrow Red is a limited annual release bottled at cask strength. Each year a different type of red wine cask is used to mature the whisky, with the latest release spending seven years in Bourbon casks followed by four years in Tawny Port casks.
57.5% ABV
Our Price: £70.00
Nose
Notes of redcurrants, blackberries and red cola, along with a damp, musty element, provide an inviting introduction to this dram.
Palate:
The sweet, fruity influence comes through in notes of red fruits, honey glaze and brandy baskets nicely balanced with smoky notes of barbecued meats.
Finish:
The peat builds in the finish and a salty, nutty note develops. Notes of rhubarb custard and roasted almonds round off this dram.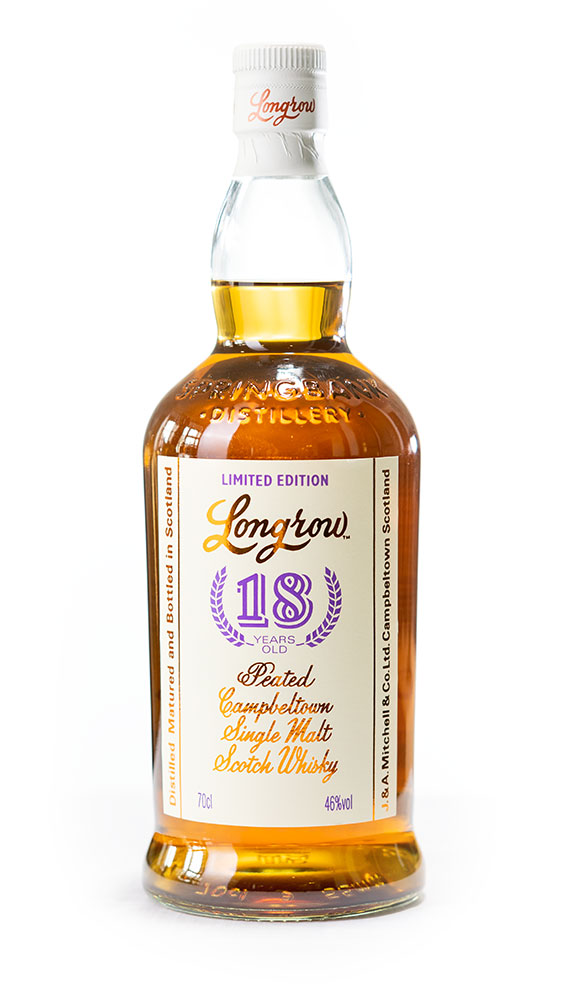 Longrow 18
2022 Edition
This fully Sherry matured release of the Longrow 18 Year Old combines sweet, honey notes with an earthy peat influence reminiscent of dunnage warehouses.
46% ABV
100% Sherry
Our Price: £110.00
Nose:
Notes of sweet barbequed pork and leather bound books kick off this dram. There is an earthy note hinting toward the peat influence, along with notes of nectarine and menthol.
Palate:
The sweetness continues on the palate in notes of honey, butterscotch and parma violets. Hints of orange peel complement the subtle peat influence.
Finish:
The earthy element carries through to the finish, along with notes of tobacco leaf.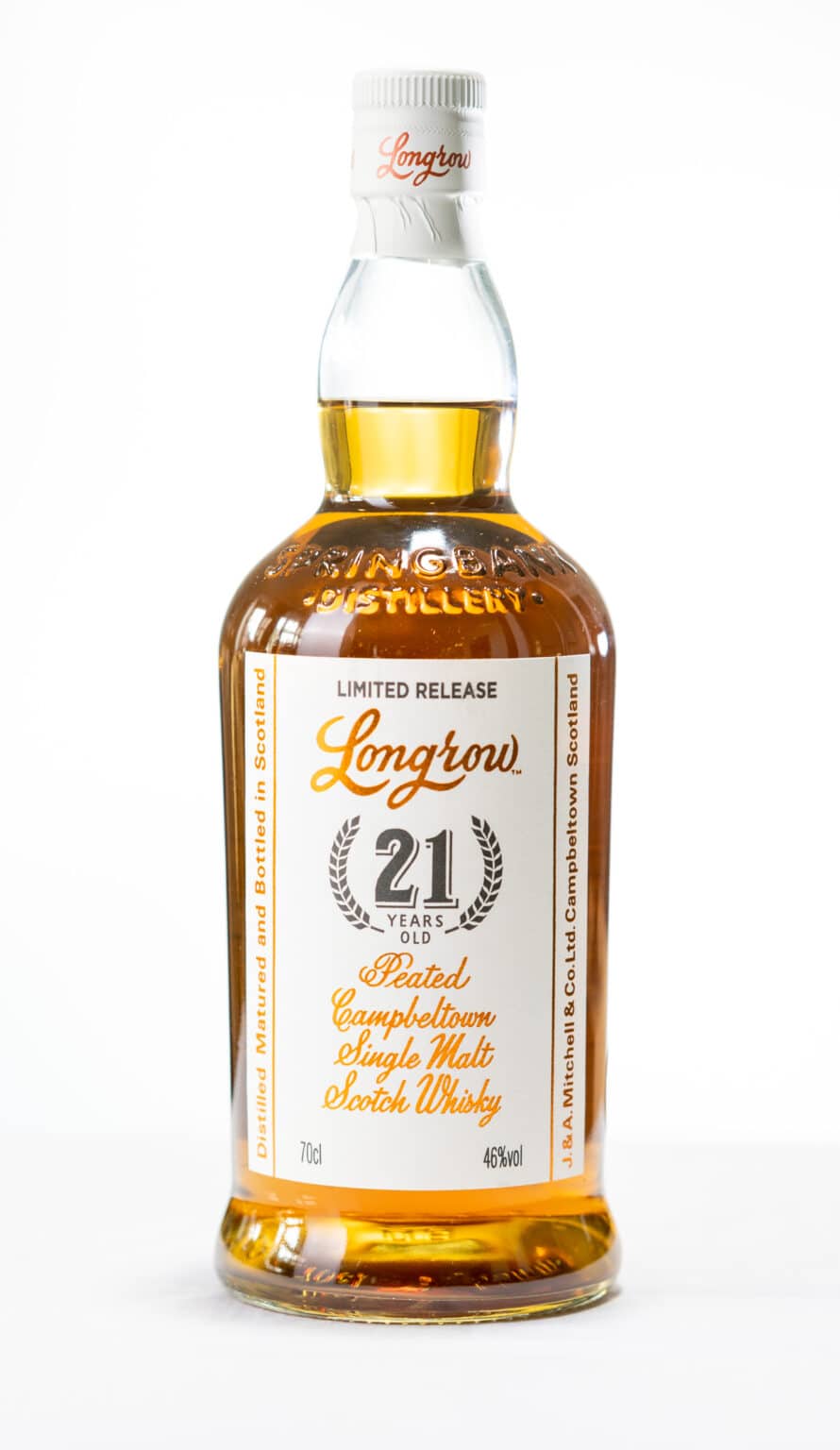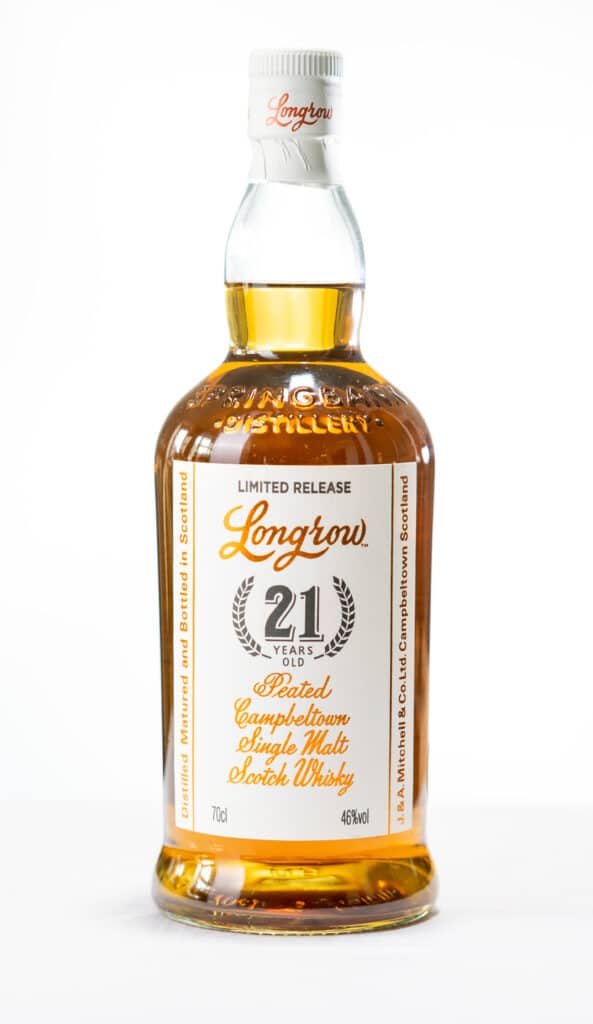 Longrow 21
2022 Edition
The oldest whisky in the Longrow core range, the annually released 21 year old has a different maturation with each release. Sweet peat smoke and maritime notes show Longrow at its best in this most recent edition.
46%ABV
30% Bourbon, 60% Sherry, 10% Chardonnay
Our Price: £260.00
Nose
A soft peat influence introduces this dram, reminiscent of smoked mussels and cured meats, balanced with sweet notes of apricot and peach.
Palate
The peat influence becomes more robust on the palate while retaining the coastal characteristics typical to Longrow, with notes of seaweed and samphire coming through. The sweetness from the nose persists in notes of soft, ripe berries.
Finish
A delicate, creamy finish, there are notes of raspberries, caramelised butter, cranachan and prolonged peat smoke.