Hazelburn
Our Hazelburn range takes its name from one of Campbeltown's lost distilleries and was first produced at Springbank Distillery in 1997. Making full use of all three stills, this range is triple distilled and unpeated resulting in a spirit that is creamy, delicate and light.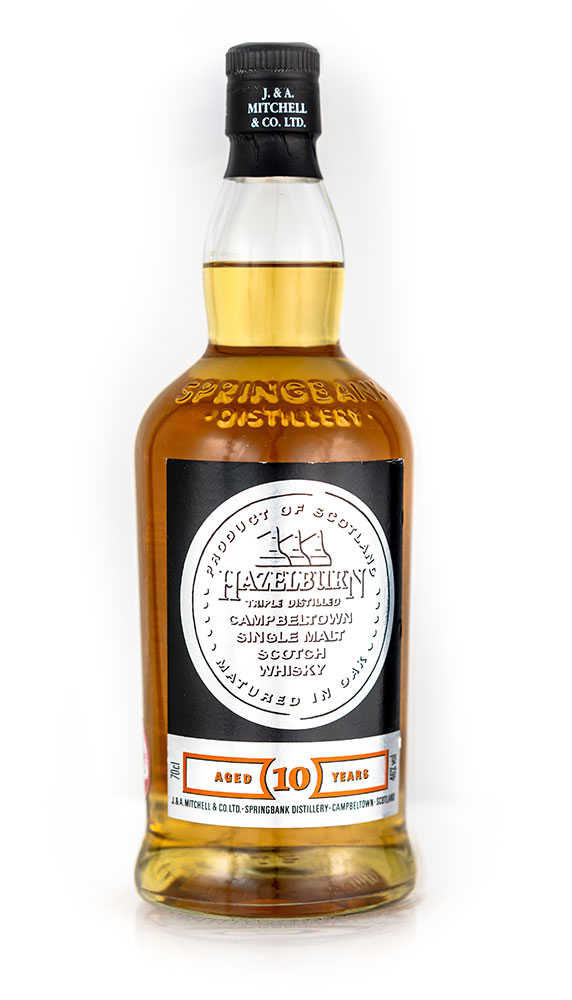 Hazelburn 10
The Hazelburn 10 Year Old is the flagship single malt in the Hazelburn Range.
46% ABV
100% Bourbon
Our Price: £50.00
Nose
An initial temptation of manuka honeycomb, vanilla and fudge melt away to reveal stewed pears, baked apples, crumble topping and nougat.
Palate
The triple distillation ensures this is a smooth and elegant dram, with the bourbon maturation providing rich vanilla and milk chocolate flavours alongside refreshing honey and zest notes.
Finish
A refined milk chocolate and creamy finish which gently fades away, allowing enough time to refill your glass and repeat.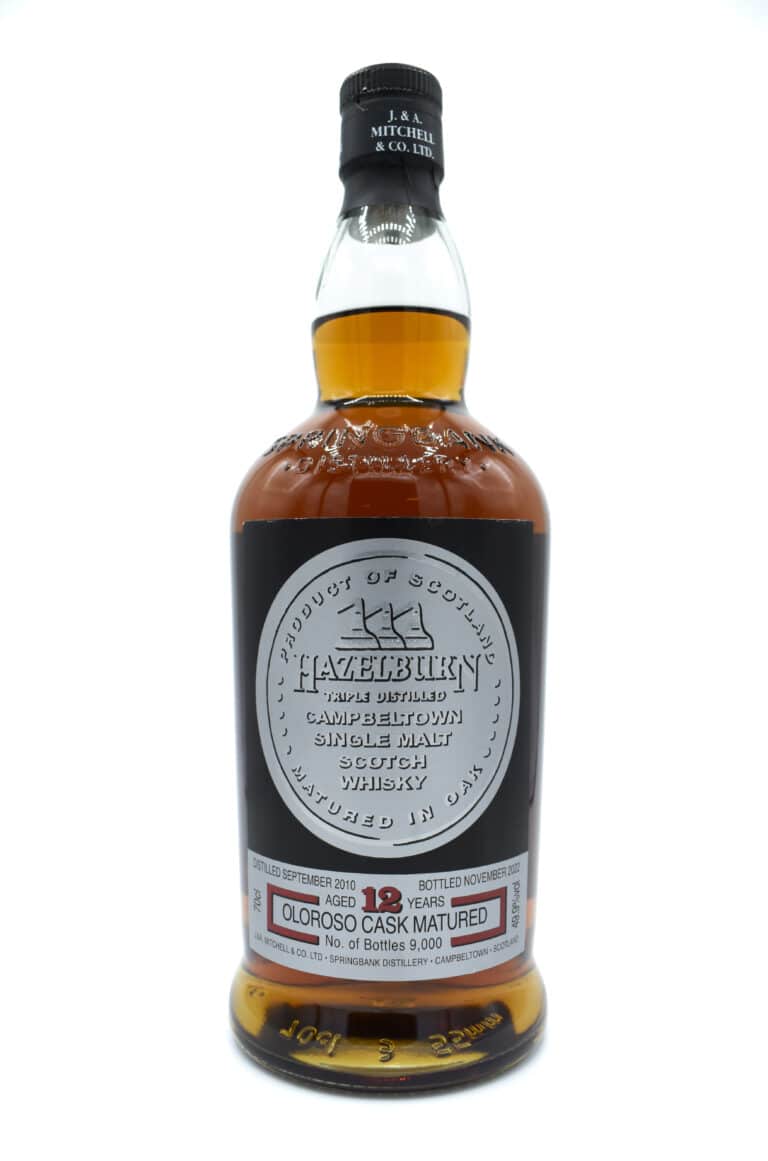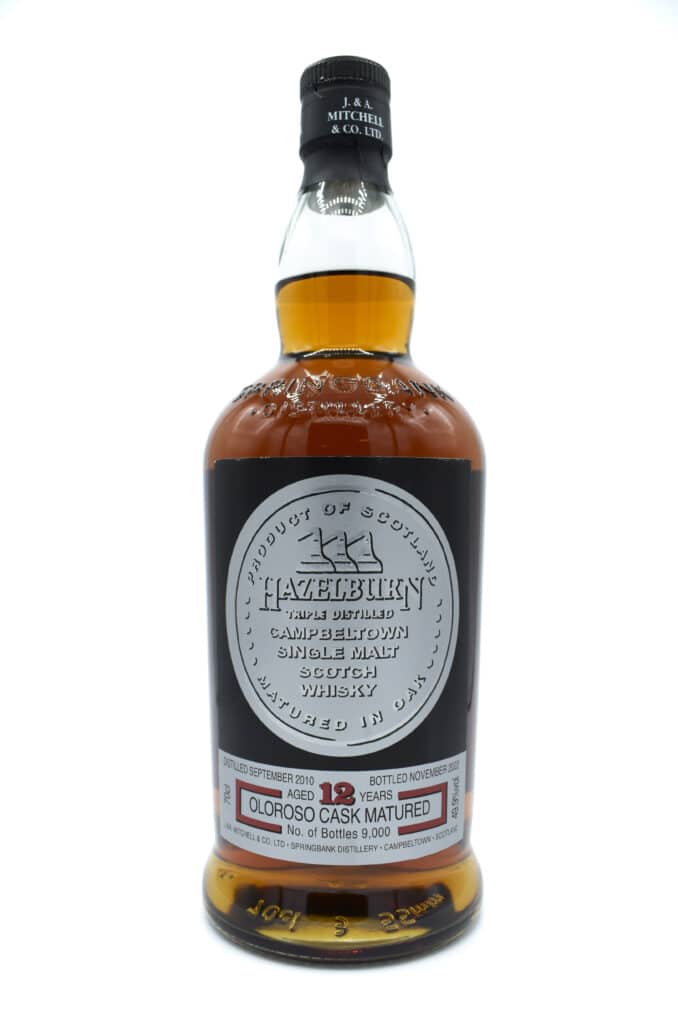 Hazelburn Sherry Wood
2023 Edition
The Hazelburn Sherry Wood is an annually released limited edition matured exclusively in Oloroso Sherry casks.
12 years old
49.9%
100% Oloroso
9000 bottles worldwide
The annually released Hazelburn Sherrywood range provides a stark contrast to the fully Bourbon matured Hazelburn 10 year old. Matured in 100% Oloroso Sherry casks, this 12 year old release is a complex, full-bodied dram.
Our Price: £70.00
Nose
A familiar sea salt element introduces this whisky, with the sherry influence then coming through in notes of dried fruits, raisins, dates and an earthiness on the nose.
Palate
Velvety and smooth on the palate, there are initial notes of liquorice, ginger and prunes, with sticky caramel and vanilla as it opens up.
Finish
Notes of black forest gateaux, fruits of the forest and bramble provide a rich conclusion to this dram.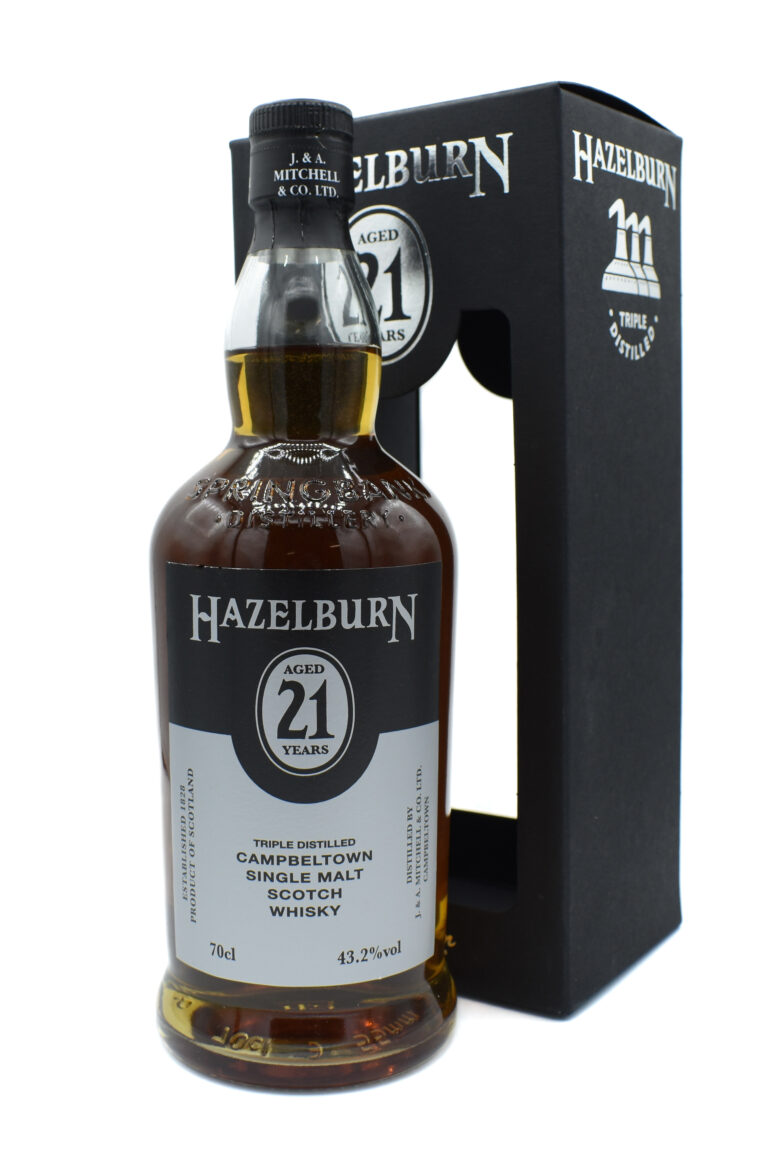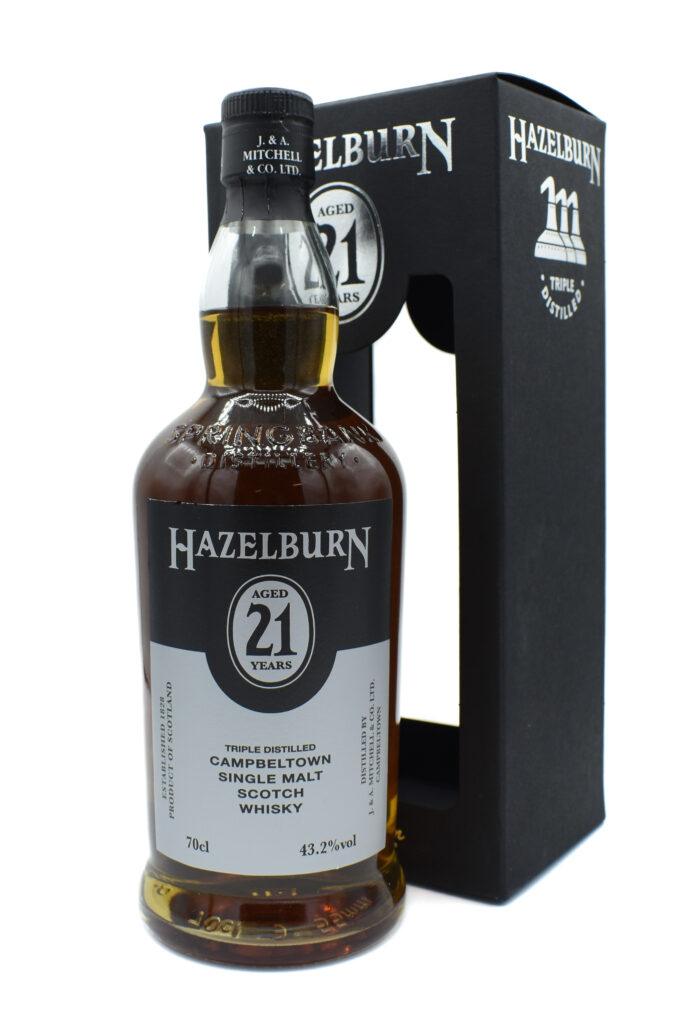 Hazelburn 21yo
2023 Edition
43.2% Natural Cask Strength
80% Bourbon, 10% Sherry, 10% Port
Our Price: £250.00
Nose
Notes of leather bound books, bung cloth and dunnage warehouses are followed by sweeter characteristics of treacle, caramel and bramble.
Palate
On the palate there are notes of marshmallow and candy floss, with a syrupy mouthfeel and subtle mineral note. The earthy tone from the nose carries through.
Finish
Notes of cocoa powder, cappuccino and mint linger in the finish.