Hazelburn
Our Hazelburn range takes its name from one of Campbeltown's lost distilleries and was first produced at Springbank Distillery in 1997. Making full use of all three stills, this range is triple distilled and unpeated resulting in a spirit that is creamy, delicate and light.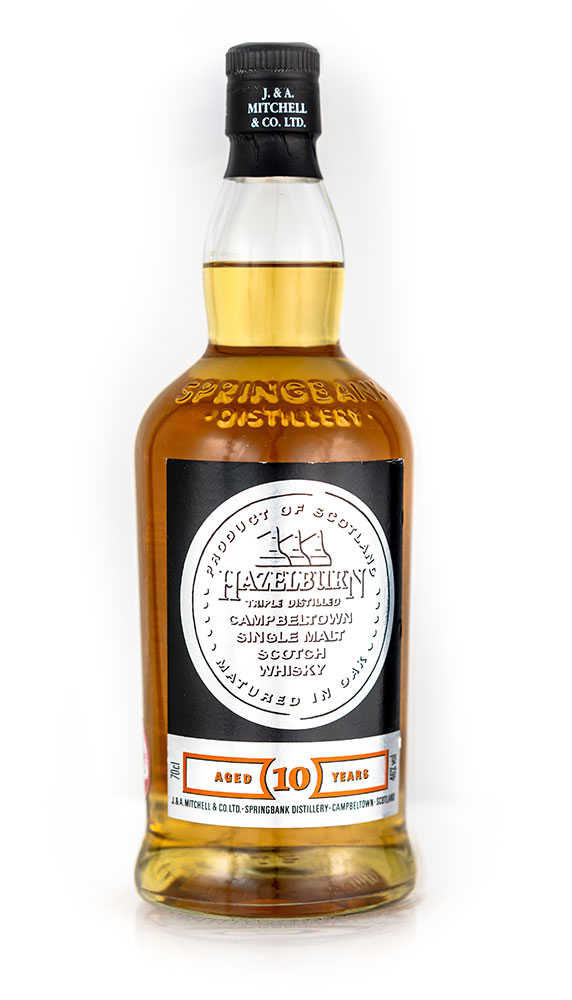 Hazelburn 10
The Hazelburn 10 Year Old is the flagship single malt in the Hazelburn Range.
46% ABV
100% Bourbon
Nose
An initial temptation of manuka honeycomb, vanilla and fudge melt away to reveal stewed pears, baked apples, crumble topping and nougat.
Palate
The triple distillation ensures this is a smooth and elegant dram, with the bourbon maturation providing rich vanilla and milk chocolate flavours alongside refreshing honey and zest notes.
Finish
A refined milk chocolate and creamy finish which gently fades away, allowing enough time to refill your glass and repeat.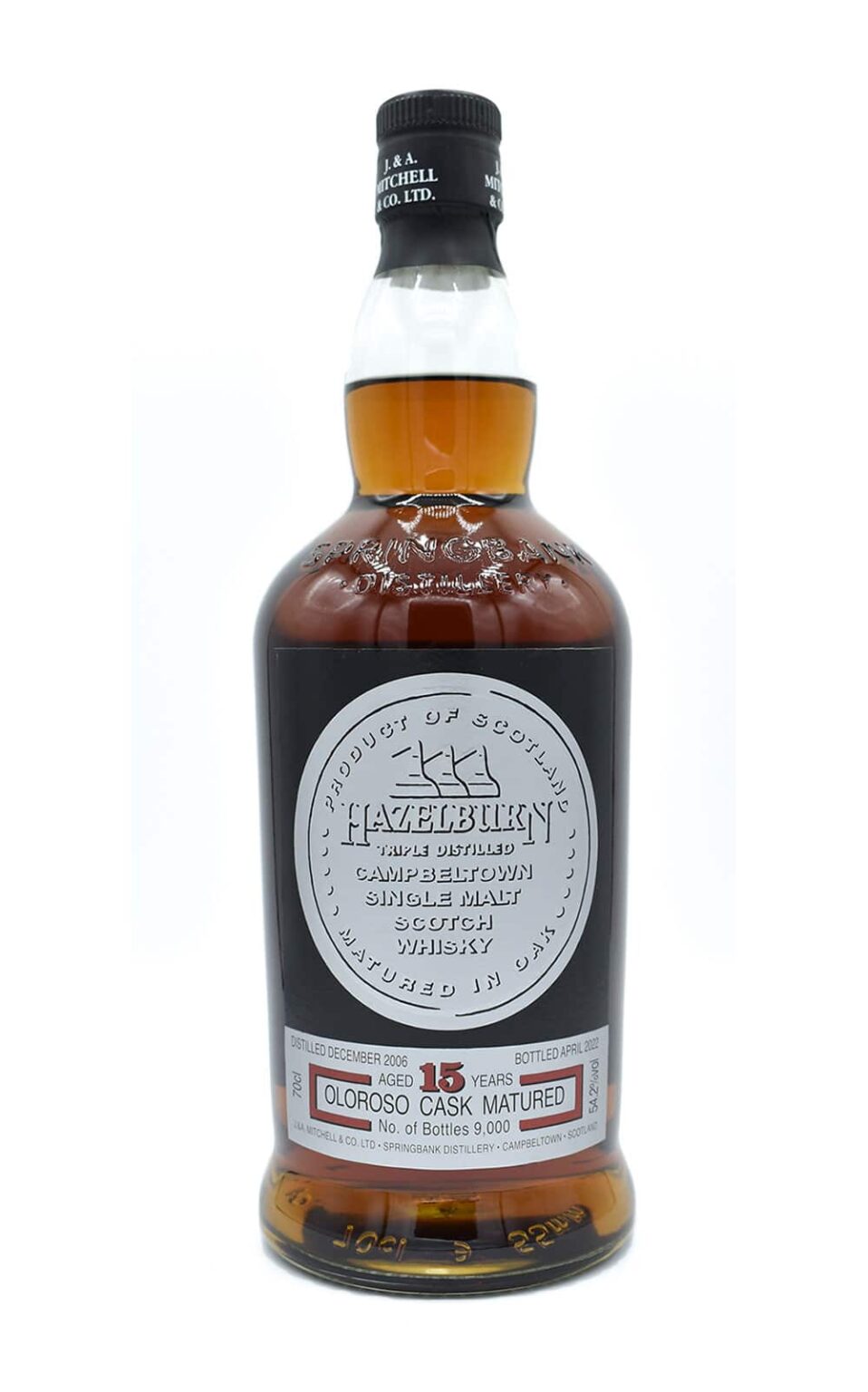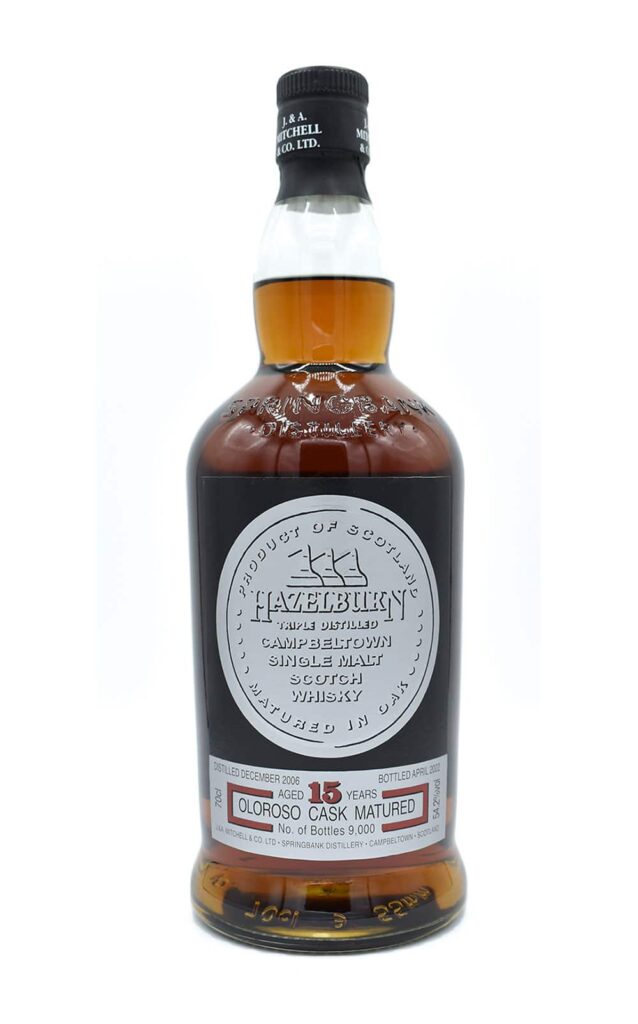 Hazelburn Sherry Wood
2022 Edition
The Hazelburn Sherry Wood is an annually released limited edition matured exclusively in Oloroso Sherry casks.
54.2%
100% Oloroso
9000 Bottles Worldwide
The annually released Hazelburn Sherrywood range provides a stark contrast to the fully Bourbon matured Hazelburn 10 year old. Matured in 100% Oloroso Sherry casks, this 15 year old release is a complex, full-bodied dram.
Nose
Zesty orange and tangerine notes initiate this dram, opening up to hints of milk chocolate, wine gums and fruit cake.  
Palate
The Oloroso maturation presents itself in notes of cinnamon, hard toffee and milk chocolate. There is a musty element reminiscent of cigar boxes and nutmeg. 
Finish
The cinnamon note persists, with notes of gingerbread and ground pepper developing in the finish.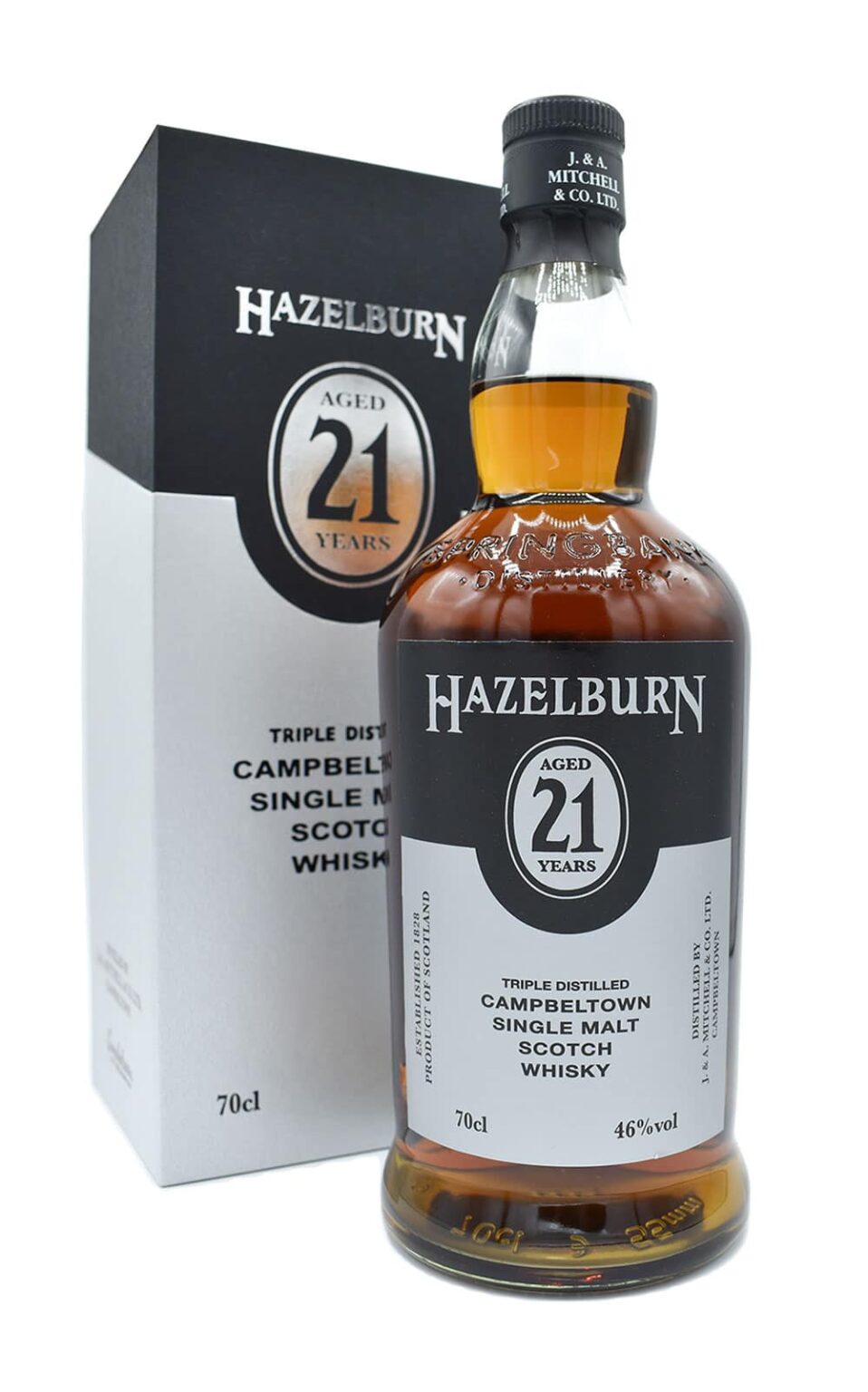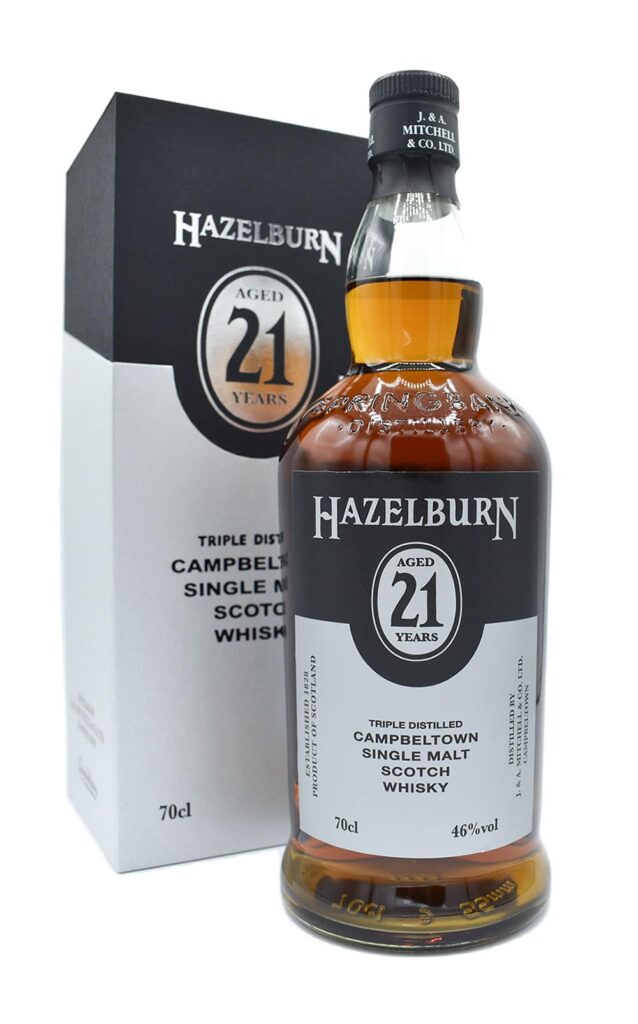 Hazelburn 21yo
46%
70% Sherry, 30% Bourbon
3600 bottles
This Hazelburn 21 year old was released in June 2022, with 3600 bottles available. Robust yet delicate, there is a complexity to this triple distilled offering. 
Nose: A bold introduction to this dram, there are notes of caramel, treacle and sticky toffee pudding. Creamy chocolate liqueur and hints of ginger add to the punchy nose.
Palate: A triple distilled dram with a robust palate, there are notes of creamy marzipan, prunes and choux pastry, balanced with a bitterness reminiscent of dark chocolate.
Finish: A creamy mouthfeel with hints of sandalwood and liquorice round off this dram.