Hazelburn
Our Hazelburn range takes its name from one of Campbeltown's lost distilleries and was first produced at Springbank Distillery in 1997. Making full use of all three stills, this range is triple distilled and unpeated resulting in a spirit that is creamy, delicate and light.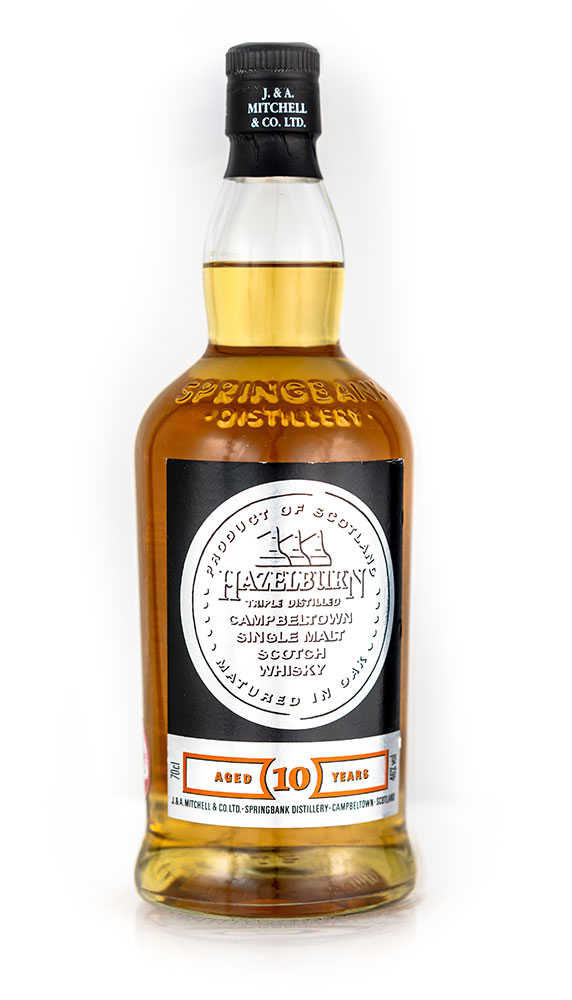 Hazelburn 10
The Hazelburn 10 Year Old is the flagship single malt in the Hazelburn Range.
46% ABV
100% Bourbon
Nose
An initial temptation of manuka honeycomb, vanilla and fudge melt away to reveal stewed pears, baked apples, crumble topping and nougat.
Palate
The triple distillation ensures this is a smooth and elegant dram, with the bourbon maturation providing rich vanilla and milk chocolate flavours alongside refreshing honey and zest notes.
Finish
A refined milk chocolate and creamy finish which gently fades away, allowing enough time to refill your glass and repeat.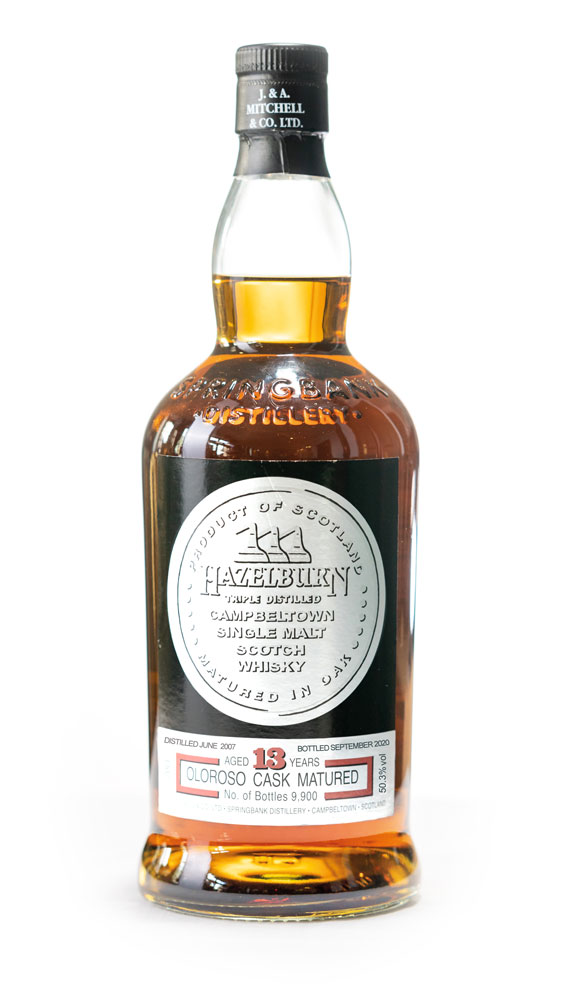 Hazelburn Sherry Wood
2020 Edition
The Hazelburn Sherry Wood is an annually released limited edition matured exclusively in Oloroso Sherry casks.
50.3% ABV
100% Sherry
9,900 Bottles Worldwide
Nose
Juicy red grapes, raspberries and redcurrants followed by stewed strawberries and mint humbugs.
Palate
Initially a rich sweetness of marzipan, prunes and raisins, developing into orange rind, dark chocolate and vanilla cheesecake.
Finish
Red apple, digestive biscuits, wholemeal toast, black cherries and almonds.