The Countdown Collection
THE WHISKY
Aged for 27 years, the 2023 release was made from a marriage of three casks; one refill bourbon cask and two refill sherry casks which have been nestled in our warehouses for the entirety of their maturation, destined to be part of this very special and significant collection.
Limited release of 500 bottles worldwide.
SOLD OUT
Springbank 27 Year Old Single Malt Whisky
Available in a 70cl bottle
47.1% Vol.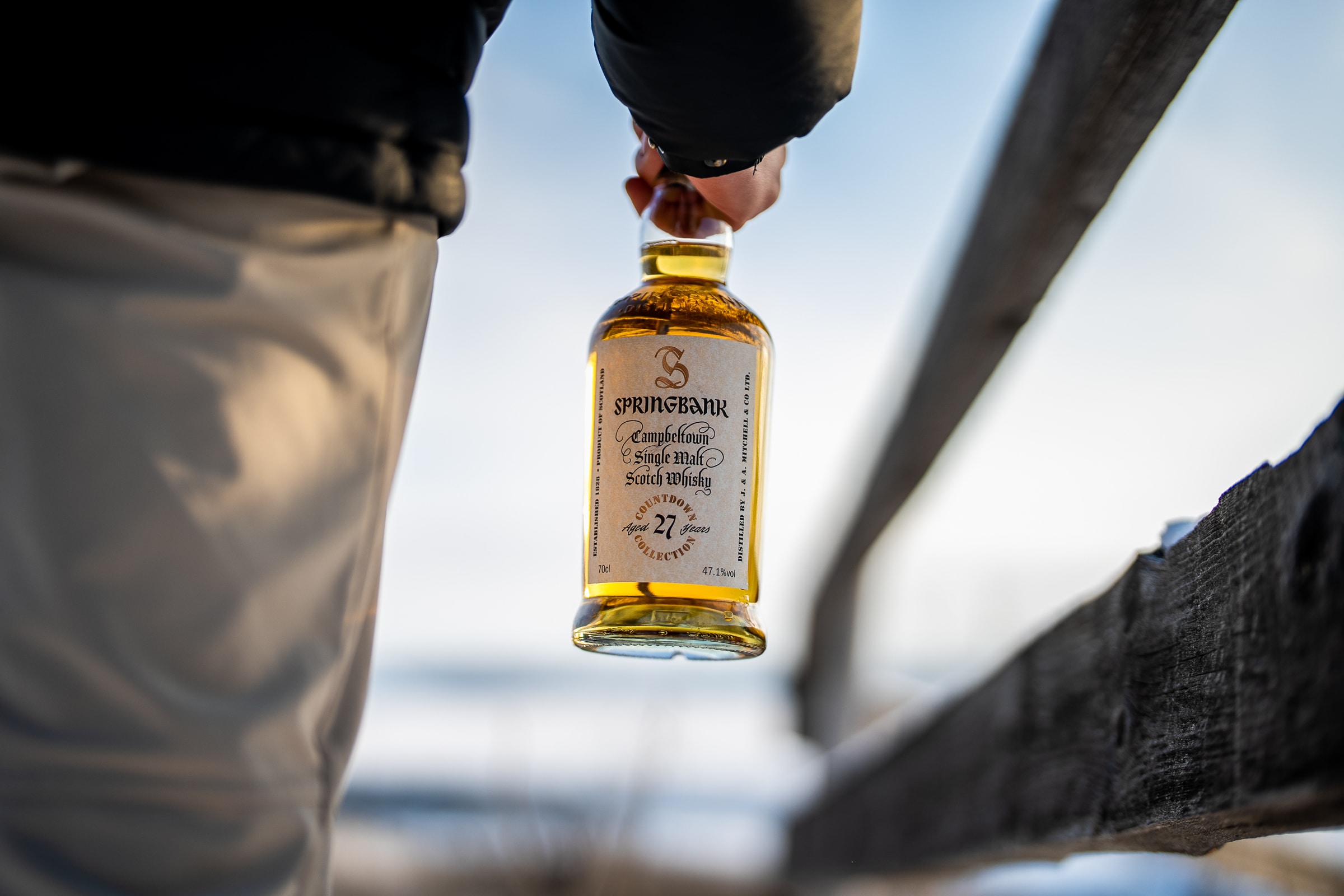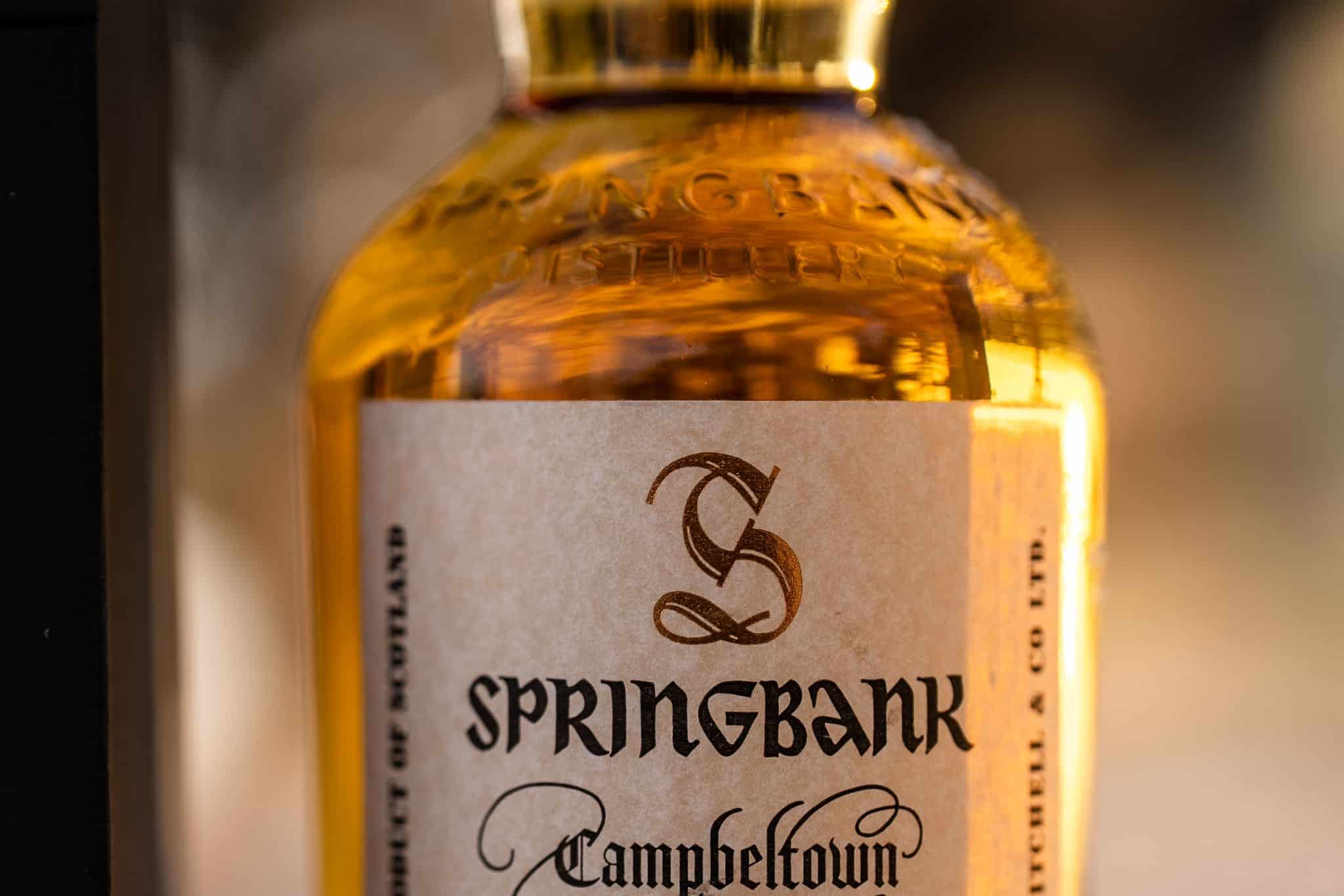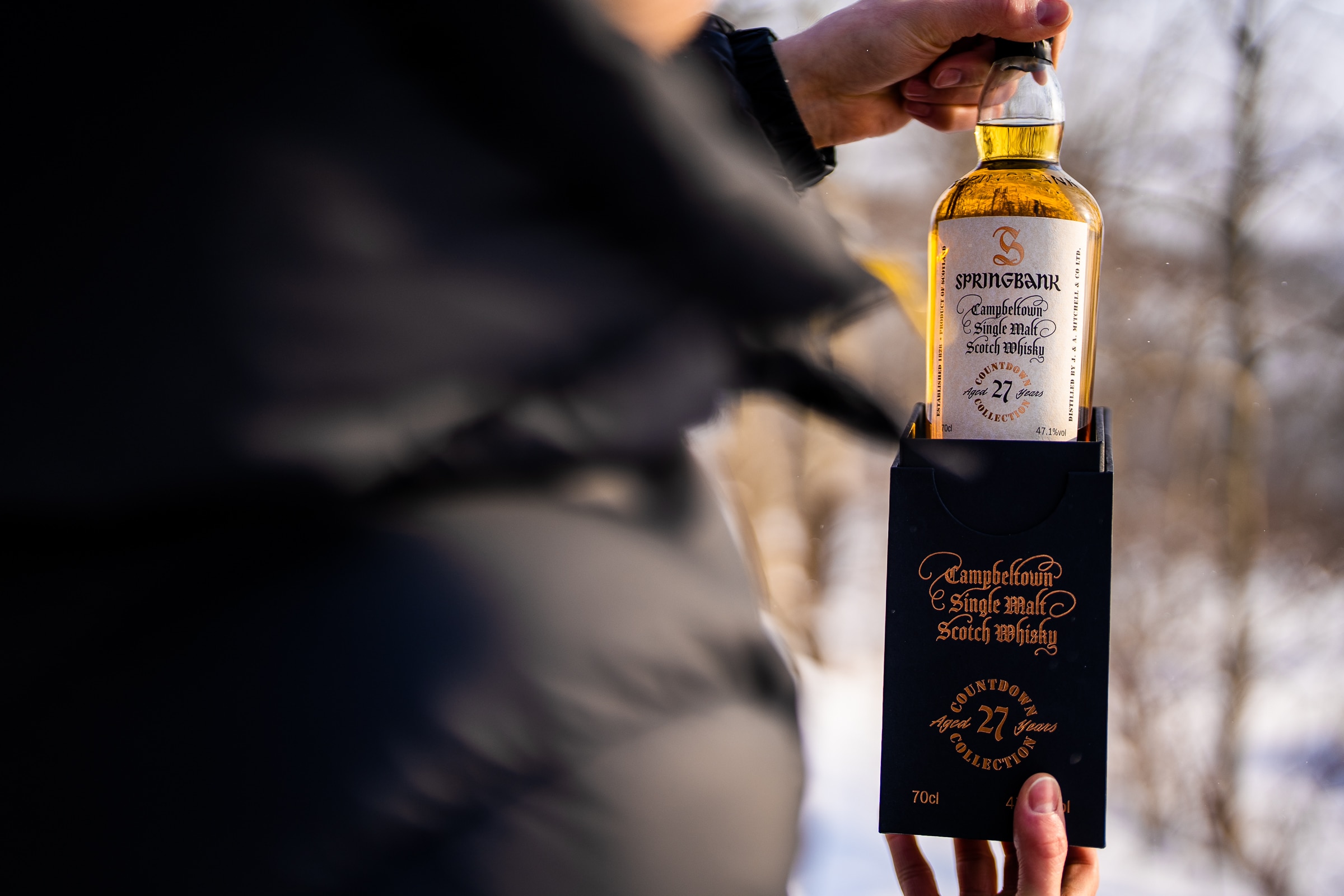 Bright and fresh on the nose with floral and creamy aromas coming to the fore. Pear drops, custard creams, orange blossom, peach and apricot notes are complimented by a touch of toasted coconut.
Notes of fruit continue alongside the velvety, buttery and delicate nature of this whisky with an introduction of slightly sweet, yet tart stewed apples. Buttercream and honeycomb preside with syrupy notes of glazed apricots and a hint of orange zest. A herbaceous quality emerges reminiscent of dried tea leaves.
Elements of spice and nuttiness follow in the finish with notes of gingerbread and pecans. The herbal qualities are prolonged and a lemon sherbet note provides a welcome vibrance and tang towards the end.